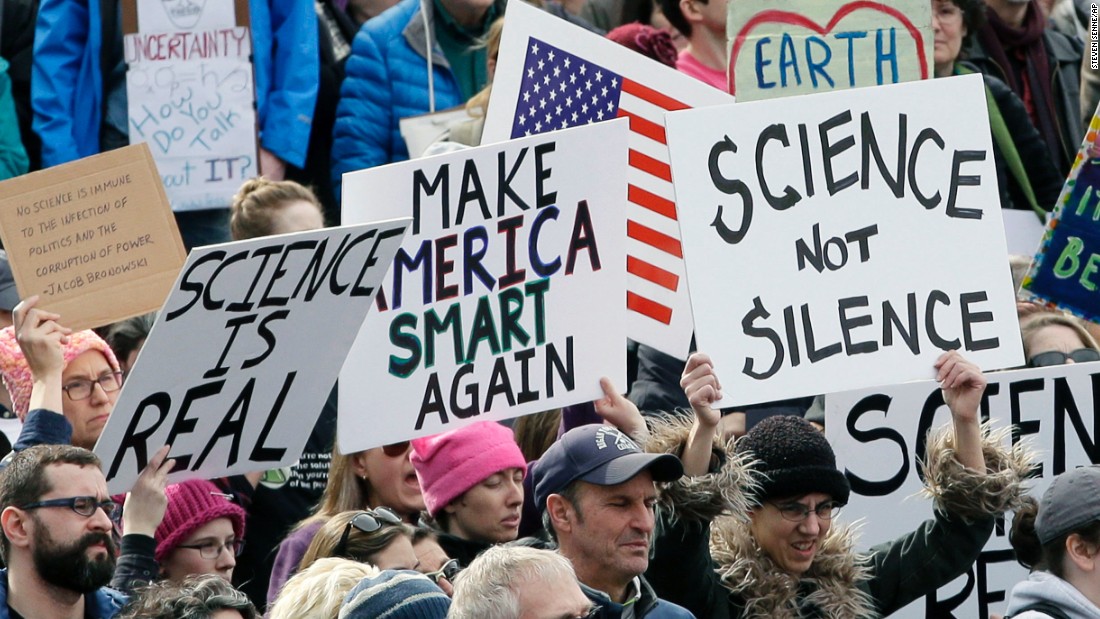 (CNN)From the cropless farmer to the beleaguered first responder to the person forced to evacuate their flooded home, we all have our reasons for caring about climate change. As an Indonesian-born Muslim living in California, it is my faith that compels me to protect our earth.
For many people like me who cherish tolerance and clean air, the first 100 days of the Trump presidency have not been easy. As a Muslim immigrant to America, it has been painfully frustrating to witness the Trump administration reinforce xenophobia against both immigrants and Muslims.
Frustration must never lead to resignation, however: that is why, on Saturday, I and many other Muslims will be marching in Washington, D.C. in solidarity with thousands of others for our climate and the protection of the vulnerable.
Muslims, including Muslim faith leaders and Imams, will be marching shoulder to shoulder with thousands of people of all faiths and those who ascribe to none.
I'll be marching to show President Trump that I will not allow him to claim to represent the vulnerable while slashing the legislation that is designed specifically to protect them. I will not allow him to claim to represent the forgotten while he stokes further divisions within American society. We will already have achieved a lot in the fight against climate change — a fight whose ultimate aims are peace and joy — if we can overcome that which attempts to divide us, embrace each other and work together.
Read more: http://www.cnn.com/2017/04/28/opinions/muslim-world-climate-march-firman-opinion/index.html