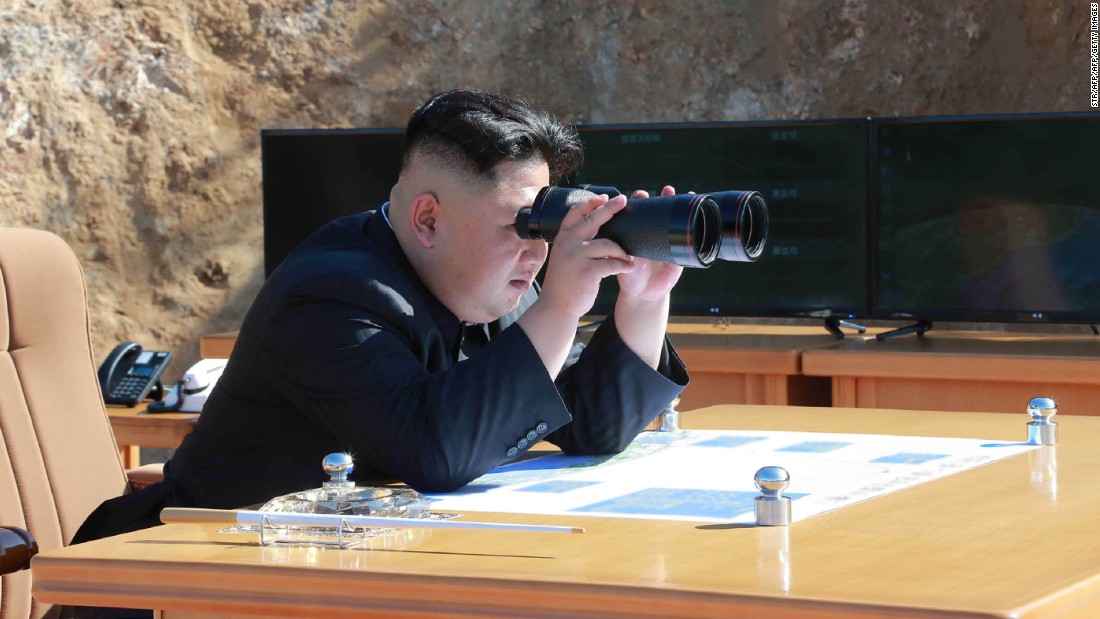 Hong Kong (CNN)North Korea's test of a long-range missile that could hit major US cities has drawn condemnation from the US, China, Japan and South Korea, and calls for a rethink in tactics toward Pyongyang, given the dramatic escalation in its capabilities.
"Our foolish past leaders have allowed (Beijing) to make hundreds of billions of dollars a year in trade, yet they do NOTHING for us with North Korea, just talk," Trump tweeted.
On Monday, Trump spoke to his Japanese counterpart Shinzo Abe, committing to increase diplomatic and economic pressure on North Korea.
Sanctions and pressuring China have been the main avenues for attempting to contain North Korea's nuclear and missile programs in the past — with little success.
Both the Obama and Trump administrations have placed great weight on Beijing acting to contain its neighbor and longtime ally, but some analysts warn assumptions about China's influence on the North Korean regime may be out of date.
"Beijing's channels to Pyongyang are frayed, they're weak," said John Delury, an expert on Chinese-Korean relations at Seoul's Yonsei University.
"President Trump's tweets reflect this inherited Obama view that the road to Pyongyang leads through Beijing — that's a dead end."
That approach is looking increasingly absurd, Lewis pointed out. "We've consistently had this idea that the North Koreans are a joke and we don't have to give them anything," he said. "People were wrong about that, the North Koreans didn't get strong armed (at the six party talks), they built nuclear weapons, and now they've built an ICBM."
"As much as I would like North Korea to freeze and end its nuclear program, no combination of threats, engagement, negotiations, and sanctions, has produced that outcome," he wrote.
Instead, Wolfsthal said the US should move towards a policy of deterring Pyongyang from ever using its weapons: "The Trump administration must communicate directly with its North Korean counterparts to ensure they have a clear understanding of what actions would provoke a direct US response."
Delury said the US "needs to open up high level channels directly with with Pyongyang, as direct to Kim Jong Un as possible, and work it from there."
Moon Sang-gyun, spokesman for the South Korean Ministry of National Defense said Monday that invitation remained: "The military's stance of strongly responding to North Korea's provocations hasn't changed a single bit. But I'd like to say that doors are always open for dialogue."
Read more: http://www.cnn.com/2017/07/31/asia/north-korea-china-sanctions/index.html